Immigration lawyer
I as an Immigration lawyer in Mississauga deals with a wide range of matters like processing of visas, benefits of immigration, green card and permanent citizenship in the country. Immigration laws and eligibility can get complex and to seek professional help from a legal source will be always beneficial. It is always advisable not to take chances and not to submit a wrong application. The advice and help of a professional will always be a plus for you for precise documentation and not to skip anything. For further detailed information, you can schedule an appointment with me.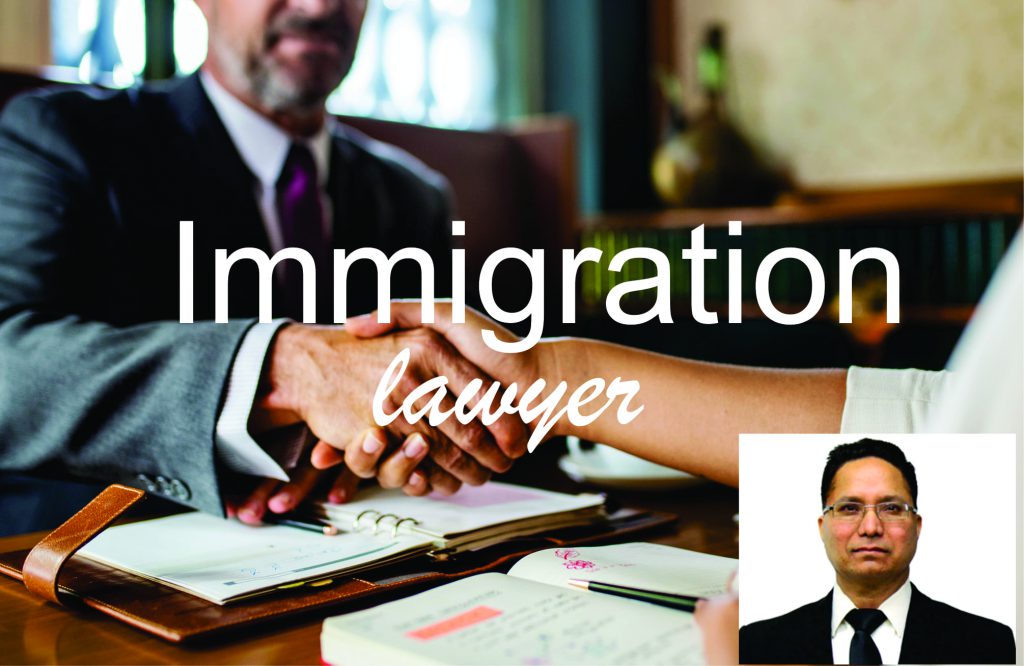 Duration of the Process | Immigration Lawyer in Mississauga
One of the very common questions which my clients ask is the duration of the process. How long will it take? The duration and the time totally depend on case to case sometimes it might take months and sometimes it might take days. I as an Immigration lawyer in Mississauga can be very important and crucial for your case as they can save you from unnecessary expenses and stress. my services will help you to have a smooth and easy process.
Eligibility for the Green Card
A very important task I as an Immigration lawyer in Mississauga will do is to analyze whether you are eligible for the green card along with the benefits or not. In all my past cases I have tried to keep my transparency with my client.
There are different kinds of conditions where a country will provide you with a green card. These processes can really get complex if you don't have the assistance of a professional. Contact me now and let me proceed with your case.
 Asylum Seeker
Every country has different rules and regulations for asylum seekers as well. Political instability or if your life is threatened in your country are the most common reasons for any asylum seeker. I can help through your case and can provide you the legal path to achieve success in your case. Asylum seeker's case is totally different from the refugee or immigration case scenarios. No matters what category my client is in I am your right professional and legal support.
Worst Case Scenarios – deportation   
There are cases where people are contacted by the authorities to leave the country due to some reason. The best thing to do in this situation is to contact your immigration lawyer and seek assistance and help how to avoid deportation. Having the knowledge, experience and expertise I can guide you through what steps to take in this critical situation.
Other Issues- Employment
There might be a case where an employer is not willing to provide certain things as being an immigrant. To contact a legal immigration lawyer and to ask the guidance in your situation will be the best possible solution.
As long as my clients are open and honest with my requirements and in communication I can help them through the process to complete successfully. For further detailed information please contact me.
There are numbers of complex issues and problems in the process of immigration. I as an Immigration lawyer in Mississauga can help you to stay ahead of rules and regulations that are changing every day. At KHASSRIA LAW, an Immigration lawyer in Mississauga will help you to keep abreast of the issues and their rules and regulations. I deal and assist in different matters like temporary visas, immigration, green cards and citizenship. When it comes to dealing with immigration problems and issues no matter what and how complex it is, it's always better to seek the help of my experience.
A single mistake can set you back and can jeopardize the whole process. When you hire my services you get an independent immigration lawyer who will answer all your questions and queries and will thoroughly go through your application. At KHASSRIA LAW you get high-quality services at competitive rates. My services are friendly and as well as professional. I make my clients at ease. Providing my services to my clients I make sure to deliver the best result to achieve success in their immigration process. Give me a call right now and schedule your appointment with me. For Immigration lawyer in Mississauga, khassria Law is the best choice. I provide the best, professional and affordable services in Canada and Surrounding.